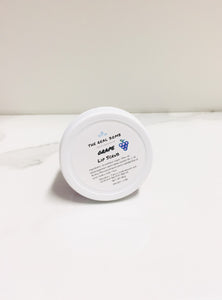 Candy concord grapes makes up this classic favourite.
Like a body scrub, our lip scrub is a soft-solid base containing sugar that slough off dry, flaky pieces and leave smooth skin behind. ... Properly exfoliated lips better absorb moisturizing agents and protectants such as lip balm.
Ingredients:
Granulated sugar, olive oil, vitamin.E oil, aroma, phenxyethanol (and) caprylyl glycol (and) sorbic acid, pigment, butyrospermum parkii [shea butter].